Selkie88
on
March 21, 2011
at
12:01 am
She only had the one grape, but it tastes REALLY bad to her. Poor kid.
(For those that check on the comic right at Midnight, sorry it was a bit late. I had to write the blog entry twice due to firefox crash. XD)
– – – – –
I got two pieces of Fan Art over the weekend. I am loving this Fan Art deluge lately. 😀
First is from the desk of Avery "Comradenstein" Hayes: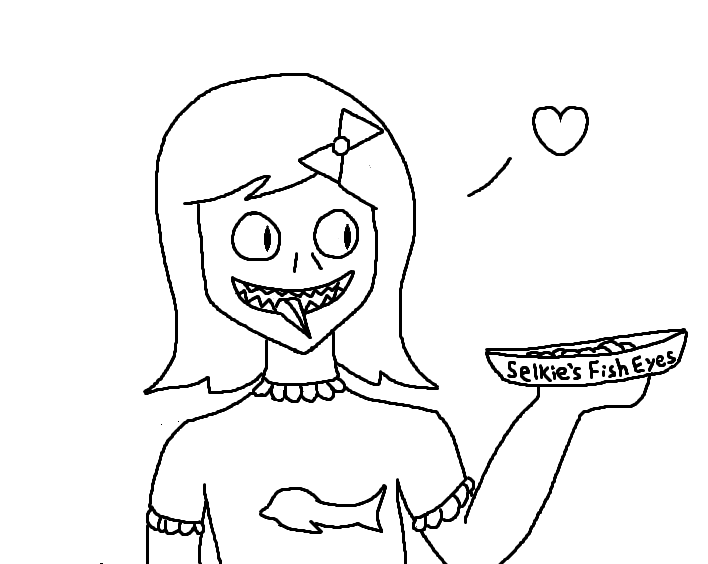 And the second is from the Sugary Cynic: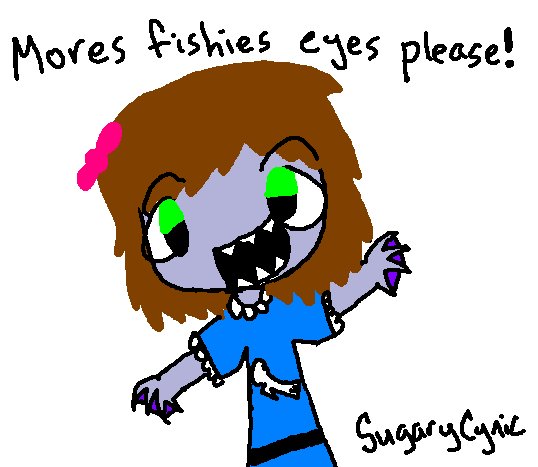 Thank you both!
I have one other piece of news to give today. I like to maintain a certain amount of transparency when I choose to do retroactive changes to the comic, even over small background items. Back in strip #86 I showed a book on Todd's bedside table called The Secret Kingdom. I gave it that name because The Secret Kingdom sounded like a good name for a schlocky pulp-fantasy novel, or a kids-lit fantasy book. It was brought to my attention though that The Secret Kingdom is also the name of a book written by Pat Robertson, the person who blamed Hurricane Katrina and the September 11 2001 terrorist attacks on homosexuality and abortion. I want nothing to do with him, even implicitly, so I've renamed the book on Todd's bed table to something more appropriate. Todd's reading of choice is now The Silver Sword and the Grey Wren: Book 4 of the Saga of Ymaza-Kriyl. XD