Selkie89
on
March 24, 2011
at
12:01 am
Fans of the seal dress need not worry. Spoiler alert: spot remover. ^^
– – – – –
A few items to discuss today. First is a new installment in the Fan Art gallery. Courtesy of Applekai13: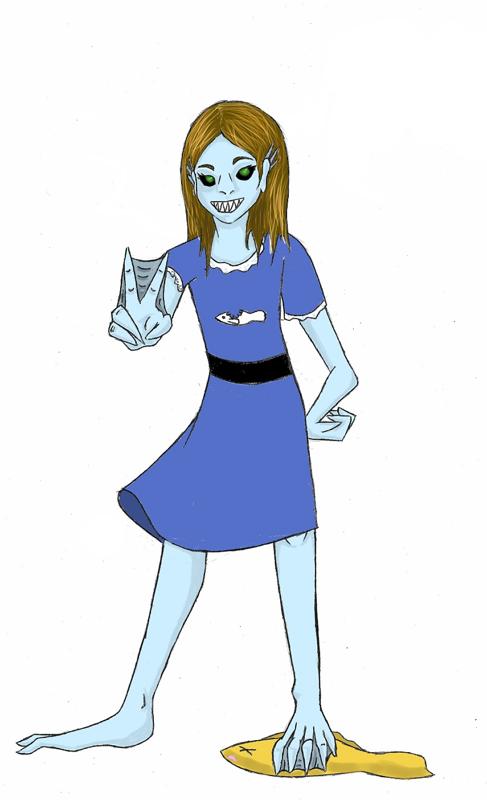 Thank you! I am sure this will lead in to a nice goldfish dinner. :d
Second item: I wanna share a link to the art/comic blog of my friend Kathleen. She is a designer in Canada who draws fun comics in her free moments that are like some wonderful mix of Archie, Jem and the Holograms, and Smashing Pumpkins. Enjoy Kathleen's Sketchbook!
Third item: Japan Needs Heroes. This project is a collaboration of print, newspaper, and web-based comic creators to compile a collection of short stories about hope and rising above strife, with proceeds going to benefit recovery and relief in Japan for those suffering from the devastation of the earthquakes and tsunamis. If you're like me and have not yet donated to relief efforts but would like to, this is a great opportunity to do so. My thanks to Jade Griffin for bringing this project to my attention.
I may be noodling together a submission of my own to the book, so if I can pull that off I'll be mentioning this project again later on. :3
Today's edition of the Secret Commentary is empty, because Dave failed to come up with something for it.