Selkie55
on
November 25, 2010
at
12:01 am
Apparently, in the Selkieverse, little girls with proper motivation become imbued with superhuman speed. Oh wait, that happens in the real world too. XD
– – – – –
I received more Fan Art! Courtesy of Cee: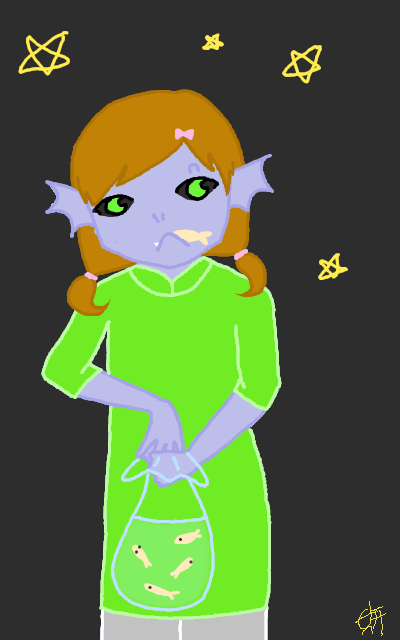 Goldfish Crackers for carnivores! Thank you Cee!
Happy Thanksgiving, everyone who celebrates it! I had a (literally) last minute idea for a Thanksgiving picture, which I have placed on the Discussion Forum (linked at the top of the site). Pop on in for some extra Holiday goodness!
Today's edition of the Secret Commentary is empty, because Dave failed to come up with something for it.