Selkie458
on
April 7, 2014
at
12:01 am
Little State of the Comic note for this week. I mentioned on the previous strip's notes that I would have to miss Friday's strip and maybe even Wednesday's, if you recall. I am on a trip this week and am not really ahead enough on the comics to have full strips done for the week.
However, as long-time Selkie readers know, I place a lot of value on keeping up the pace of the story even if I have to cut corners on other things. In keeping with this philosophy, I'd really rather not have two updates of filler/doodles/illustrations, etc. So, for this and the next two strips, I am calling it a Dave's Phoning It In Week.
All strips will be uncolored lineart this week. Unlike previous times where I posted "lineart now, colors later", it is unlikely that I will be returning to color these right away. So, story progression will continue but with "Diet Selkie" artwork this week.
And as one last note… FAN ART UPDATE! This super adorable Selkie is courtesy of India: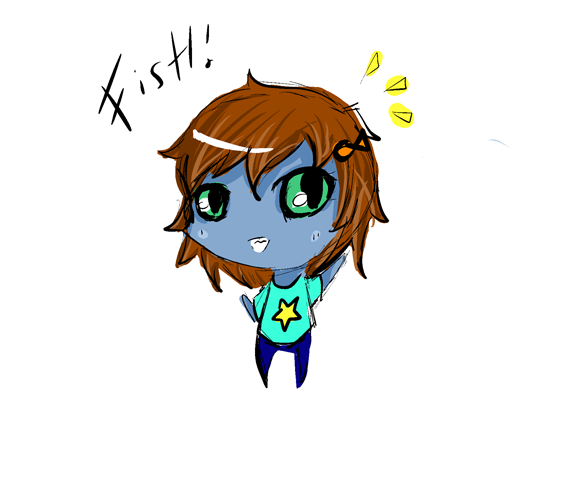 Thanks, India!
Dagger Stare, like Incandescent Light Bulb Head, is more classic cartoon iconography. Mina does not have super dagger-manifestation powers. Well, not at this point of the story, anyway...