Selkie79
on
February 17, 2011
at
12:01 am
Todd's squicked-out reactions were fun to draw, I won't lie.
– – – – –
We have a Fan Art update today, courtesy of Jepix!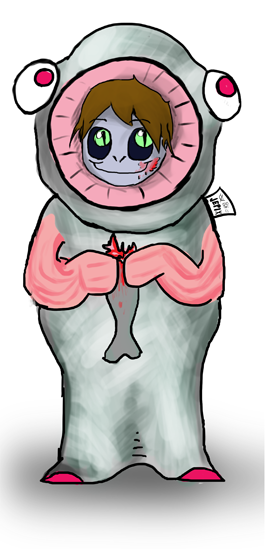 I dunno which I love more, the fishy costume or the little spatter of fish guts on Selkie's cheek. XD
Today's edition of the Secret Commentary is empty, because Dave failed to come up with something for it.