Selkie 671
on
August 21, 2015
at
12:12 am
Todd's turn
– – – – –
Fan Art update! I received two drawings from Zippy Kitsune:
First is a drawing of Amanda: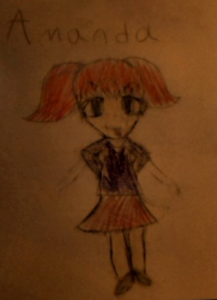 And this is an original character of hers, a sarnothi warrior: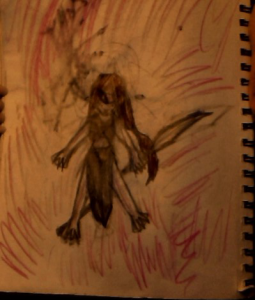 Thank you for sending these, Zippy Kitsune!
Pretty big script change for this strip. Originally had Amanda making fun of Selkie for (presumedly) being in trouble due to a Parent/Teacher Meeting, but after thinking about it while penciling it made more sense to me that with all the info running around her head she'd take the opportunity to ask Todd some of her questions early.