Selkie 668
on
August 14, 2015
at
12:21 am
Bickering like S-Words.
– – – – –
Got a Fan Art update to share! Courtesy of Theresa, who provided one for Universe A: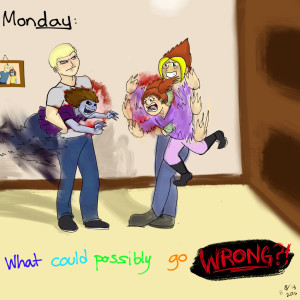 And based on the April Fools joke from Strip number 91, one for Universe B: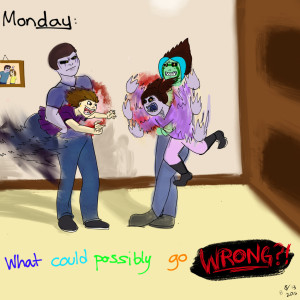 These made me laugh out loud at work. XD Thanks, Theresa!
STOPS COPIES ME! STOPS COPIES ME!