Selkie 542
on
October 20, 2014
at
12:05 am
Just a quick heads up that the comments section is currently buggy when users use angle brackets for things like links or Bolding. Trying to figure it out still.
Also want to give everyone one more reminder that this weekend I will be in Artist Alley at Snafu-Con this weekend, so if you will be near the Reno Nevada area, come say hello to myself and my kind hosts, Jade and Trevor from Shards.
I will be carrying lapel pins and prints, and doing some on-the-spot drawings as needed. Here's a sample of one of the illustrations I'll be bringing: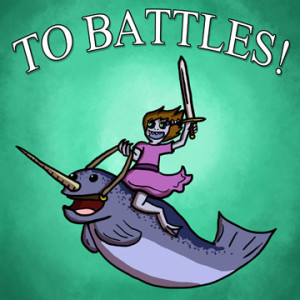 Hope to see many of you there! 😀
I googled "turkish men" for reference while drawing the barista. My results were half dressed young men with smoky eyes, and travelogues about holiday romances. It was not super helpful for drawing a coffee shop employee.