Selkie95
on
April 14, 2011
at
12:01 am
I just wanna say first off that I am amazed how much conversation the last strip caused. I love when you guys get talkative. 😀
Got a few announcements today. First a few items of business:
1. I wanted to give you all a heads up that I am going to be attending a Chicago, Illinois, USA area anime convention this May. I will be at Anime Central on May 20-22. I will not be having a merch table or a gallery table or anything fancy like that, but if you happen to see a heavyset blond guy with a black messenger bag walking around, feel free to say hello. 😀 (I will post a mug shot closer to convention time).
2. I wanted to remind everyone that I am going to be submitting a short story to the tsunami disaster relief fundraiser Japan Needs Heroes. I have a script and pencils done, and it may interest you all to know that this short will be Selkie related. I'm leery of "donation-exclusive" content, even for charity's sake, so the short will not contain any information that won't manage to find it's way to the main comic in time. But, if you're interested in a sneak peek at future content (such as what Selkie's mother looks like), and wish to donate to those who have lost their homes and possessions and family to natural disasters, this is a good opportunity!
3. Lastly I would like to close this entry with… a new Fan Art submission! Courtesy of Jenna: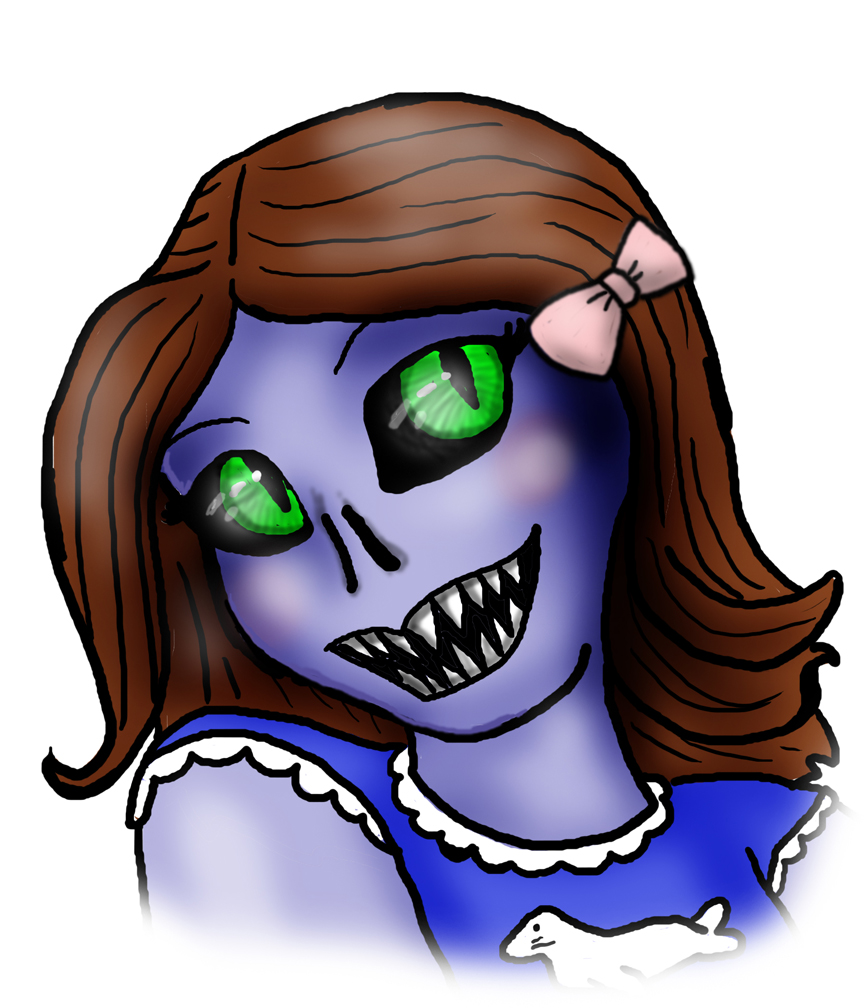 Thank you Jenna!
Any comments or questions about the news items, fire away!
Today's edition of the Secret Commentary is empty, because Dave failed to come up with something for it.