Selkie84
on
March 7, 2011
at
12:01 am
They had gotten a fondue set for Christmas, and little Todd wanted to dip EVERYTHING in chocolate.
– – – – –
I got more adorable Fan Art over the weekend to share! This is courtesy of Grace: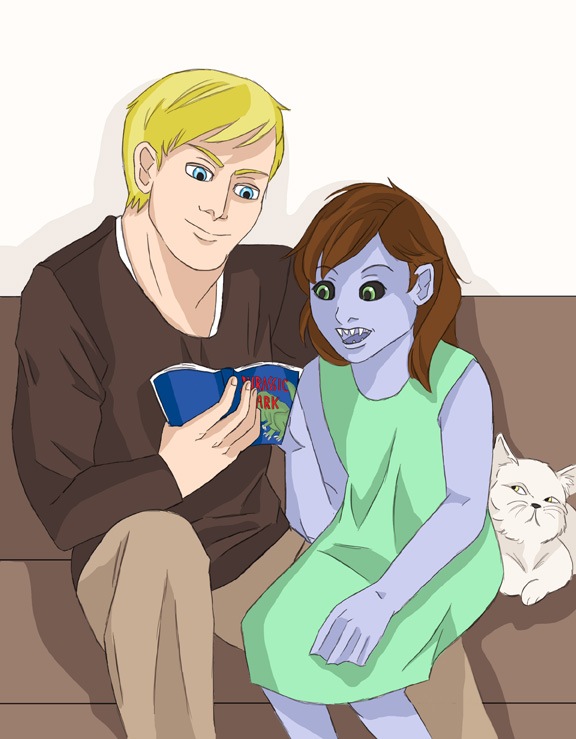 Thank you Grace! I love it!
(Incidentally, I tried to reply to your email to make sure it was ok to credit you with this name, and it got bounced back. If you wish to be credited as a different name, let me know. Thanks!)
Today's edition of the Secret Commentary is empty, because Dave failed to come up with something for it.