Selkie 767
on
April 24, 2016
at
11:07 pm
I wasn't happy with the dialogue at the time I uploaded it, but went ahead anyway. Reader commentary kind of echoed my thoughts on it, so I tweaked the dialogue in panel 4 after finishing the colors to be a bit… kinder.
Here is the original panel 4. Posts prior to 1am central time are commenting on this dialogue in mind, not what's currently up there.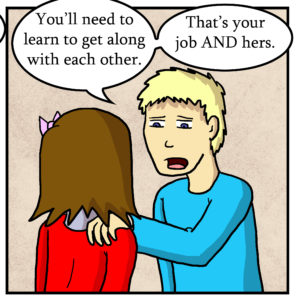 "I means, it's nos "sets her ons fires and dance ons the ashes", buts I'll takes its.