Selkie64
on
December 27, 2010
at
12:01 am
I hope everyone had a good weekend. 😀 I can't believe it's almost 2011! O_o Weren't we supposed to have jetpacks, starships, and robot maids by now?
(FYI, the C'est la Feet attendant is named Gregori. He really should have the graces to introduce himself properly. -_-)
On a tangent, I have a forum post here discussing some thoughts on a change in comic format that I would love to hear some feedback on before I make any decisions.
Also! I have a Fan Art update to share with everyone! Fanta sent me this cute drawing over the weekend: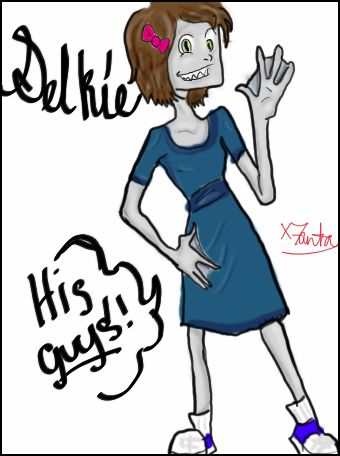 Thank you very much Fanta!
Today's edition of the Secret Commentary is empty, because Dave failed to come up with something for it.