Selkie483
on
June 4, 2014
at
12:01 am
She's a real gem.
– – – – –
Just a heads up that the Like/Dislike plugin has been formally removed. It was interferring with site functions (copy-pasting URLs as links, making my admin toolbar visible to all readers, and showing the wrong text on Google searches primarily) and I have not heard back from the author's tech support in over a week, so I've discontinued it's use. Looking into new plug-ins.
And finally, please check out this adorable Family Fishing Time fan art from Victoria: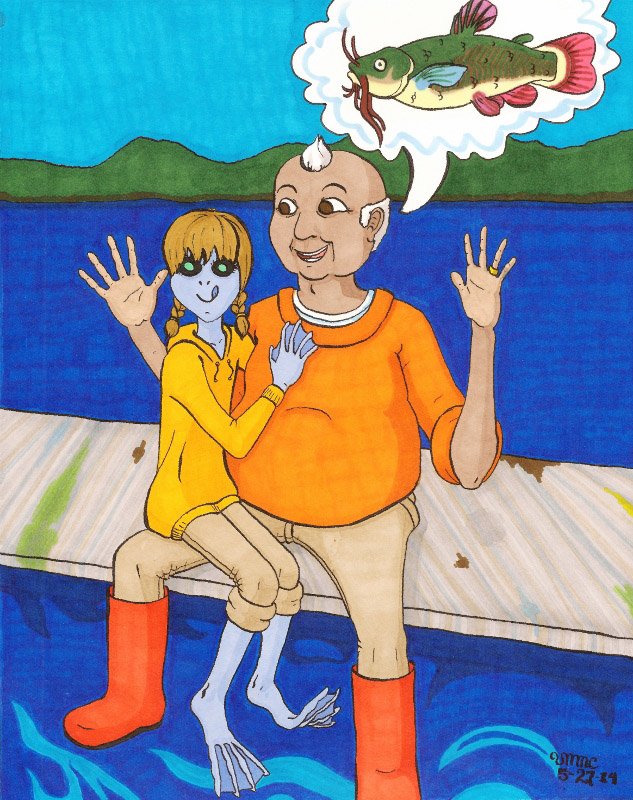 Thank you, Victoria!
Not a good day for Mike.