Selkie 871
on
January 1, 2017
at
11:56 pm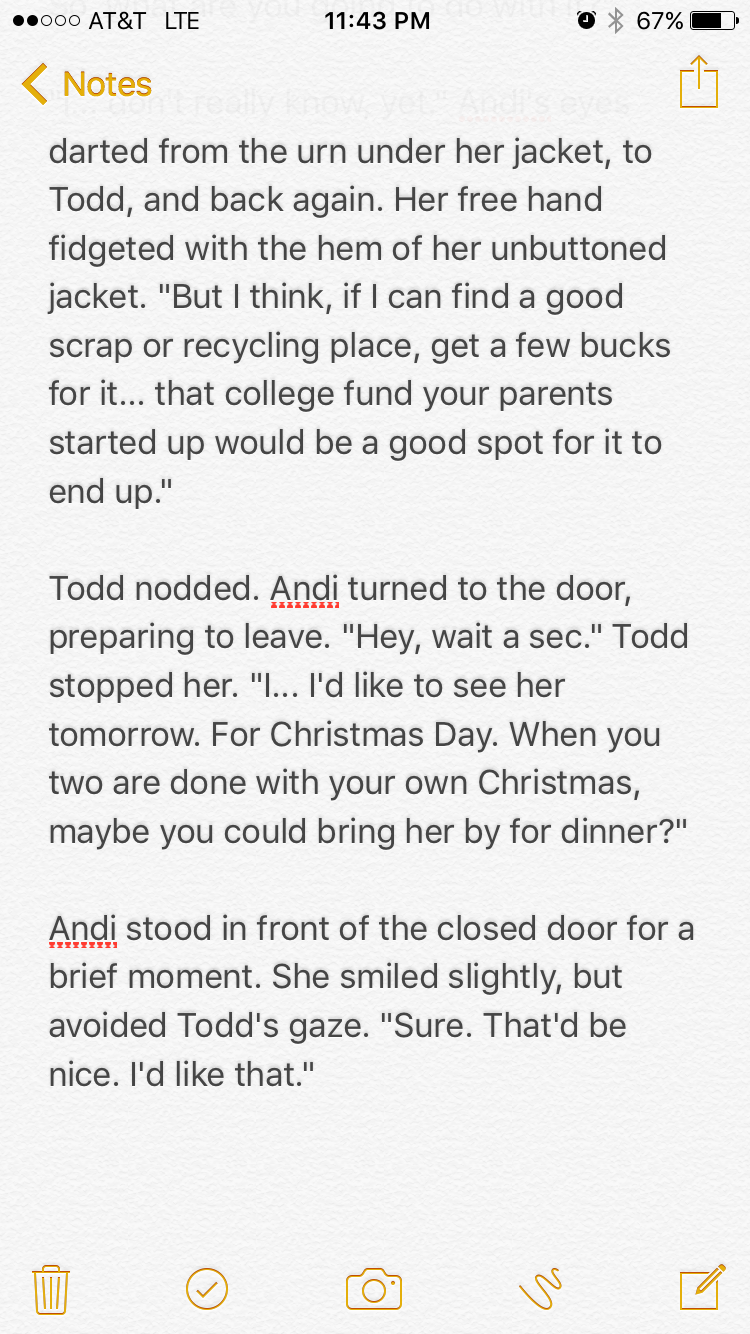 I am very sorry folks, but I've committed a really big mistake. I am currently out of town visiting family, and I brought my laptop along so I could work on comics after everyone else went to bed (I'm a bit of a night owl), only to find when I went to unpack that I forgot to pack the laptops power cord. >_<
So instead of skipping updates entirely for today and Wednesday, I thought I'd try something different. Here's what would have been today's comic, in prose form. Couldn't fit it all on one screen, so there's a second half in the blog.
It'll be another prose format Wednesday. Drawn and illustrated comics will return Friday. Thank you for your patience.
Today's edition of the Secret Commentary is empty, because Dave failed to come up with something for it.