Selkie 654
on
July 13, 2015
at
12:05 am
All the cool eight year olds have motorcycles, MOOOOOOM!
– – – – —
Fanart Update! Saokara sent me this awesome drawing of the De'Madiea family taking a family photo: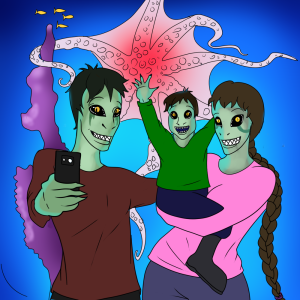 Thank you, Saokara!
Giving Amanda a motorcycle would be a terrible idea, for the obvious reasons but also because she'd probably just do donuts in the cafeteria to show it off.