Selkie377
on
September 30, 2013
at
12:01 am
Brown's kind of already bending rules quite a bit as is.
– – – – –
New fan art added to the gallery from Victoria!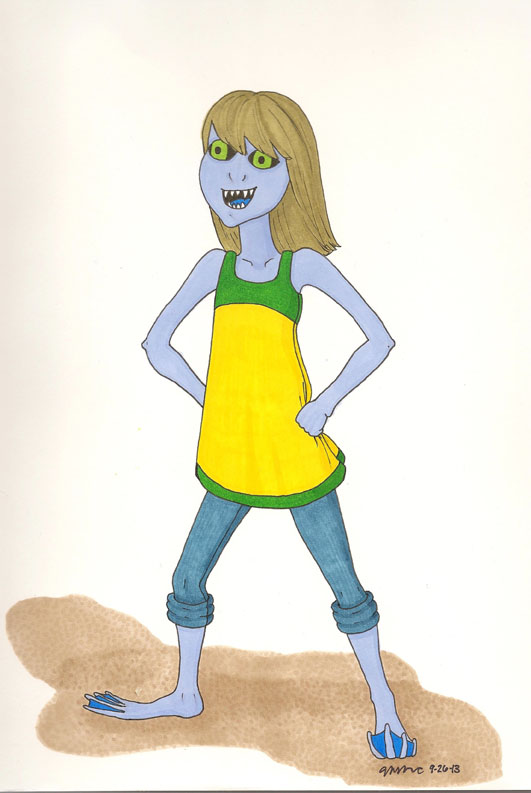 Thank you! 😀
Also, for those interested, I've been following the Kickstarter page for Mighty No. 9 (basically a Mega Man style game made by many of Mega Man's original creators), and they currently have an open to the public poll to pick the top three design options for the companion and co-op partner character, Call. I personally love A and B. 😀
Oh hello again, actual backgrounds. How've you been?