Selkie190
on
March 22, 2012
at
12:01 am
Got a lot to talk about today. I'd like to first open up with a new piece of Fan Art I received yesterday, courtesy of Fantastibad's Craig Olsen: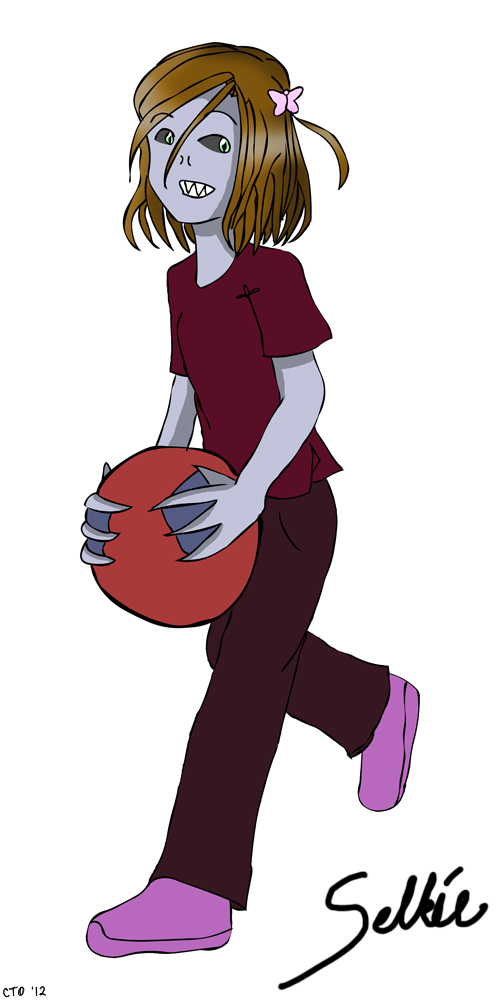 Thanks, Craig!
And now, on to a few topics I wish to discuss. Firstly, this strip marks the almost-end of the current story arc. This one went a LOT longer than I thought it would. I even cut stuff out, if you can believe that! But, Selkie's gonna get a chance to recuperate with some fish and cartoons while Todd finishes designing overpriced houses. Meanwhile, next week starts a short epilogue to the arc that has me both excited, and apprehensive. No more about that until Monday. 😀
Now, the fun parts.
After I closed the last big arc, I did some between-chapter short stories, including a couple reader requested "where are they now" shorts. I think those would be fun to do again, so if there is a supporting character you want to see in a short, drop a comment or an email and let me know.
I can only promise a few of the shorts, so not every request can be fulfilled. And if you suggest something more lengthy like a script or a storyline idea, I can't make any promises about using it. These "where are they now" shorts are just a bit of a between-story arcs breather. I doubt there will be more than two or three pages dedicated to these, although we'll see where the suggestions go.
My second news item is… A CONTEST! Yep!
I thought it would be fun to hold an informal costume design contest. The goal: design Selkie's outfit for the next story arc! The winner of this contest will have their outfit design used in the next long arc after the epilogue and reader-request shorts are over.
A few rules:
I will decide a winner based on how much I like your design. Your art skills don't matter to me, just your outfit concept.
You are more likely to win if you design something a contemporary American eight year old girl would wear. Personally, I think Selkie would look great in an astronaut suit or a hanbok, but I can't see her wearing those out and about the city. And a very good question was asked in comments about a timeline for the next arc. It takes place shortly after this one, so it will be the same time of year.
Costume Design submissions will be taken until April 1st, and if you need it my email address is in a link on the top menu bar.
Have fun! And thanks for reading, everyone. I love doing this comic, but your feedback and discussions and interactions makes it all the more enjoyable. 😀
Decided to switch to a smaller font to avoid crowded speech bubbles that make Selkie appear to be growing a tail. ;P Hopefully it isn't too small.