Selkie 1185
on
February 13, 2019
at
2:07 am
There will be a normal comic update sometime this evening, but in the meantime, please accept this bubbling vial of mysterious goop.
-EDIT- Comic added and url updated accordingly. The Valentine extra has been moved to… about five pixels below this sentence.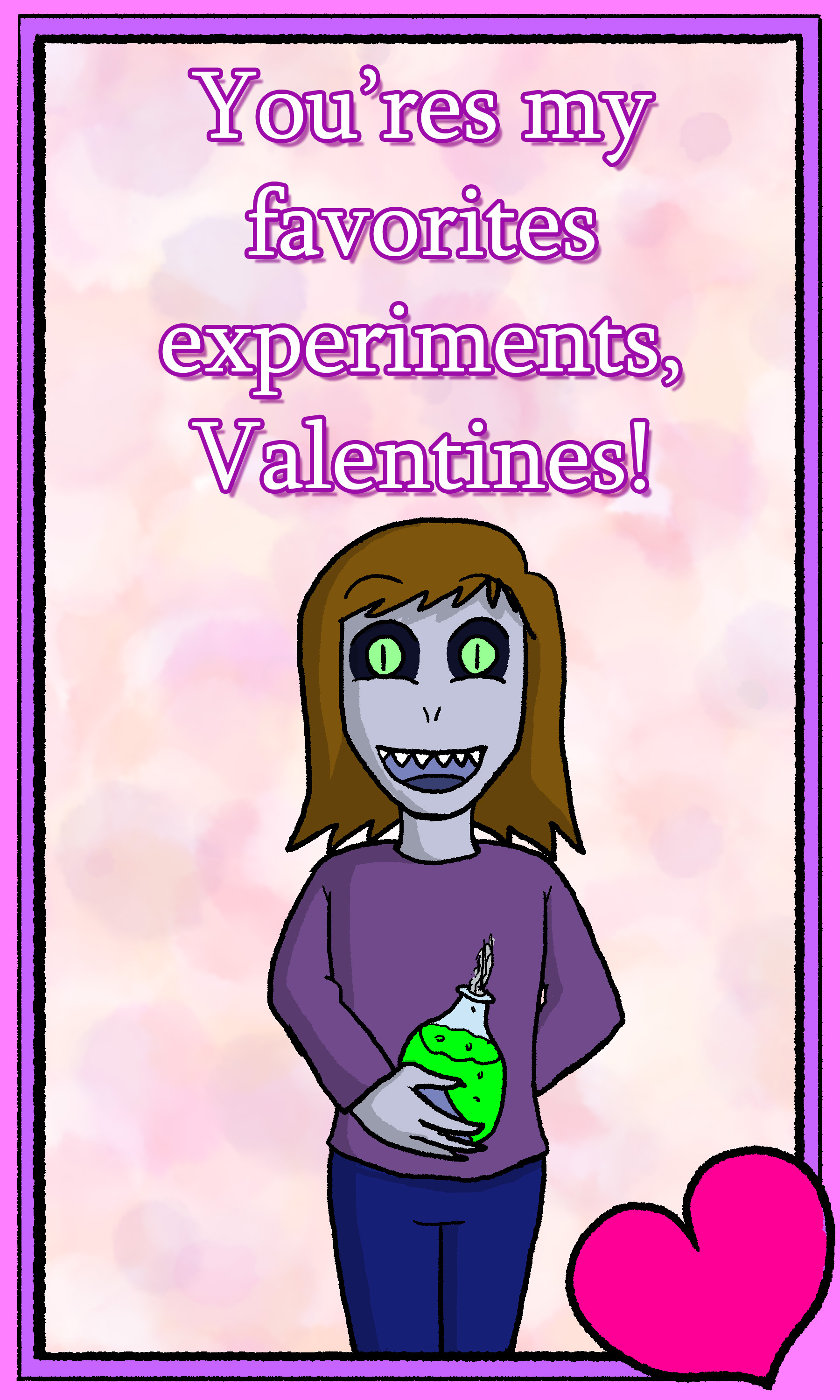 Today's edition of the Secret Commentary is empty, because Dave failed to come up with something for it.